Host
Nicole Appleton
Judges
Jordan Knight
Deborah Cox
Ron Fair
Broadcast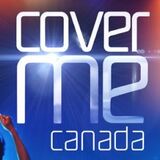 CBC: 9/18/2011-11/13/2011
Packager
Temple Street Productions
Cover Me Canada was a short-lived reality competition show to find the most talented singer, rock band, group or ensemble in Canada.
Eight contestants are chosen from video auditions and are given a Canadian song to cover and perform live. At the end of the broadcast, viewers are asked to vote and share their favorites to earn them immunity from the next week's elimination.
Votes and online buzz are both factors to decide which competitors will be granted immunity and be safe from elimination by the judges.
Jesse Fawcett and Kevin Healey